Dynamic Merchant Solutions
About the Business
Dynamic Merchant Solutions is a leading provider of comprehensive merchant services located in the vibrant city of Woodland Hills, CA. We pride ourselves on delivering cutting-edge payment processing solutions tailored to meet the unique needs of small businesses throughout the entirety of Los Angeles County.
At Dynamic Merchant Solutions, we understand the importance of seamless payment transactions in today's fast-paced world. That's why we offer a wide range of services to ensure our clients can accept payments effortlessly. Our diverse portfolio includes credit card processing, with a strong focus on EMV chip card processing to enhance security and protect against fraud. We also provide Loyalty Programs to help businesses build customer loyalty and drive repeat sales.
To facilitate smooth and efficient transactions, we offer state-of-the-art POS Systems that are intuitive and user-friendly. These systems empower businesses with advanced features, such as inventory management, sales reporting, and employee management, enabling them to streamline their operations and make informed business decisions. Moreover, we fully support Apple Pay Processing, ensuring that customers can conveniently make payments using their mobile devices.
In the rapidly evolving digital landscape, we recognize the importance of mobile apps for businesses. Our team of experts can develop customized Mobile Apps and Ordering Apps that allow businesses to connect with their customers anytime, anywhere. These apps offer seamless ordering, enhanced customer engagement, and convenient payment options, creating a truly immersive and personalized experience for both businesses and their customers.
We also provide robust Merchant Reporting capabilities to empower businesses with real-time insights into their sales performance, transaction history, and customer trends. These detailed reports help business owners make data-driven decisions and optimize their operations for maximum profitability.
For businesses seeking to establish an online presence, we offer Custom Shopping Cart Systems. These systems provide a secure and user-friendly platform for businesses to showcase their products or services, accept online payments, and manage their e-commerce operations effortlessly.
Dynamic Merchant Solutions serves a diverse range of industries, including retail, restaurants, food trucks, e-commerce, and service & repair businesses. We understand that each industry has its unique requirements, and our solutions are designed to cater to their specific needs effectively.
Above all, we uphold the highest levels of integrity in all our interactions. We make simple promises to our customers to ensure they have complete confidence in dealing with us—a company that is honest, reliable, and dedicated to their success.
When you choose Dynamic Merchant Solutions, you're choosing a partner that is committed to delivering exceptional service, innovative solutions, and unwavering support. We are here to help businesses thrive and succeed in today's dynamic marketplace.
Media gallery Dynamic Merchant Solutions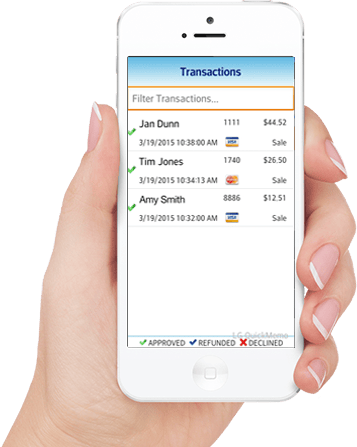 Photo by Dynamic Merchant Solutions, accept credit

Photo by Dynamic Merchant Solutions, processing services
---
---