The Roof Majesty
About the Business
The Roof Majesty - Your Trusted Partner in Roofing Excellence in Umatilla, FL
Welcome to The Roof Majesty, where quality roofing meets unparalleled expertise! Located at 16045 Lenord St, Umatilla, FL 32784, we are your premier roofing contractor, dedicated to providing top-notch roofing solutions for residential and commercial properties. Contact us today at 1-352-638-5376 and let us elevate your roofing experience.
Why Choose The Roof Majesty?
Industrial Roofing Contractors Expertise: As seasoned industrial roofing contractors, we bring a wealth of experience to every project. Whether you're in need of a new roof installation, repairs, or maintenance, our team is equipped to handle projects of all sizes with precision and efficiency.

Local Roofing Companies Near You: When it comes to roofing, choosing local matters. We are proud to be among the trusted local roofing companies in Umatilla, FL. Our commitment to the community is reflected in our quality workmanship and personalized service.

Roofing Business with a Difference: The Roof Majesty is not just a roofing contractor; we are a roofing business dedicated to excellence. From the moment you contact us to the completion of your roofing project, expect professionalism, transparency, and a commitment to exceeding your expectations.

Cost of Roof Restoration Solutions: Concerned about the cost of roof restoration? At The Roof Majesty, we offer competitive and transparent pricing. Our goal is to provide cost-effective solutions without compromising on the quality of materials or craftsmanship.
Key Services at The Roof Majesty:
Roof Installation: Whether you're building a new property or replacing an existing roof, our roofing contractors ensure a seamless and efficient roof installation process. We work with a variety of roofing materials to suit your preferences and budget.

Roof Repairs: Leaks, damaged shingles, or other issues? Our team specializes in comprehensive roof repairs. We conduct thorough inspections, identify the root cause of the problem, and provide lasting solutions to protect your property.

Roof Maintenance: Preventative care is crucial for the longevity of your roof. Our roof maintenance services include inspections, cleaning, and minor repairs to address issues before they escalate.

Industrial Roofing Expertise: Businesses with unique roofing needs can rely on our industrial roofing contractors. We tailor solutions to meet the specific requirements of industrial properties, ensuring durability and longevity.
Contact The Roof Majesty Today:
Ready to experience roofing excellence? Contact The Roof Majesty at 16045 Lenord St, Umatilla, FL 32784, or call us at 1-352-638-5376. We are committed to providing quality roofing solutions, unmatched expertise, and exceptional customer service. Trust The Roof Majesty for all your roofing needs in Umatilla and beyond!
Media gallery The Roof Majesty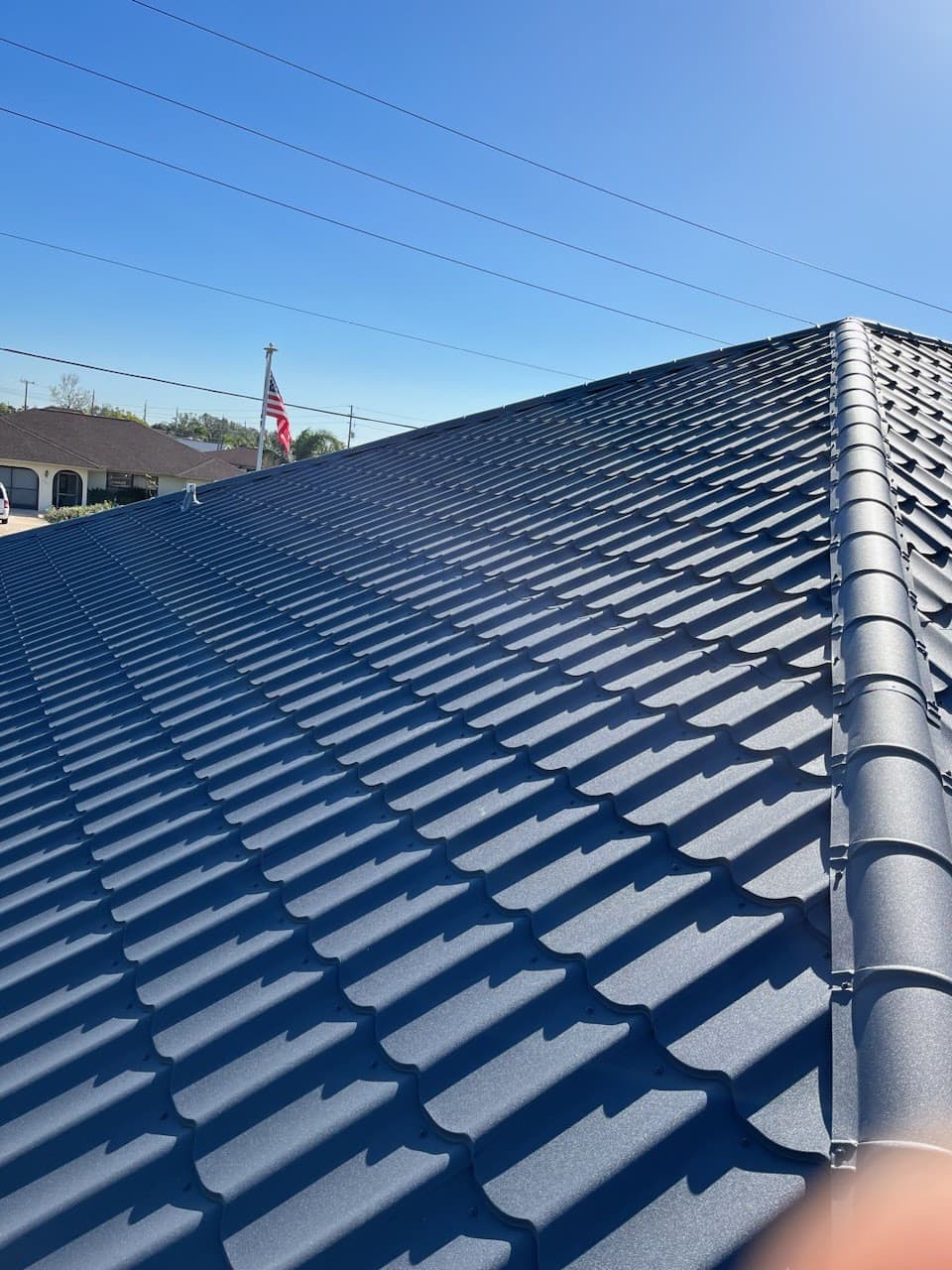 Photo by The Roof Majesty, industrial roofing contractors
Photo by The Roof Majesty, local roofing companies near me
---
---