Morton Alan Haas & Co.
Morton Alan Haas & Co. is a trusted accounting and tax firm in Burbank, CA that provides comprehensive financial services to businesses and individuals. We offer a wide range of services, including:
Accounting and bookkeeping: We can help you with all of your day-to-day accounting needs, such as preparing invoices, tracking expenses, and managing your cash flow.
Tax preparation and planning: We can help you file your taxes accurately and on time, and we can also help you plan for your future tax needs.
Financial statement analysis: We can help you understand your financial statements and make informed decisions about your business.
Business consulting: We can provide you with guidance on a variety of business matters, such as strategic planning, marketing, and operations.
Payroll processing: We can take care of all of your payroll processing needs, so you can focus on running your business.
Auditing: We can provide you with an independent assessment of your financial statements, so you can be confident that they are accurate.
Our team of experienced and knowledgeable professionals is dedicated to providing you with the highest quality service. We are committed to helping you achieve your financial goals and to providing you with the peace of mind that comes with knowing that your financial affairs are in good hands.
If you are looking for an accounting and tax firm that you can trust, then Morton Alan Haas & Co. is the place for you. Contact us today to learn more about our services.
Media gallery Morton Alan Haas & Co.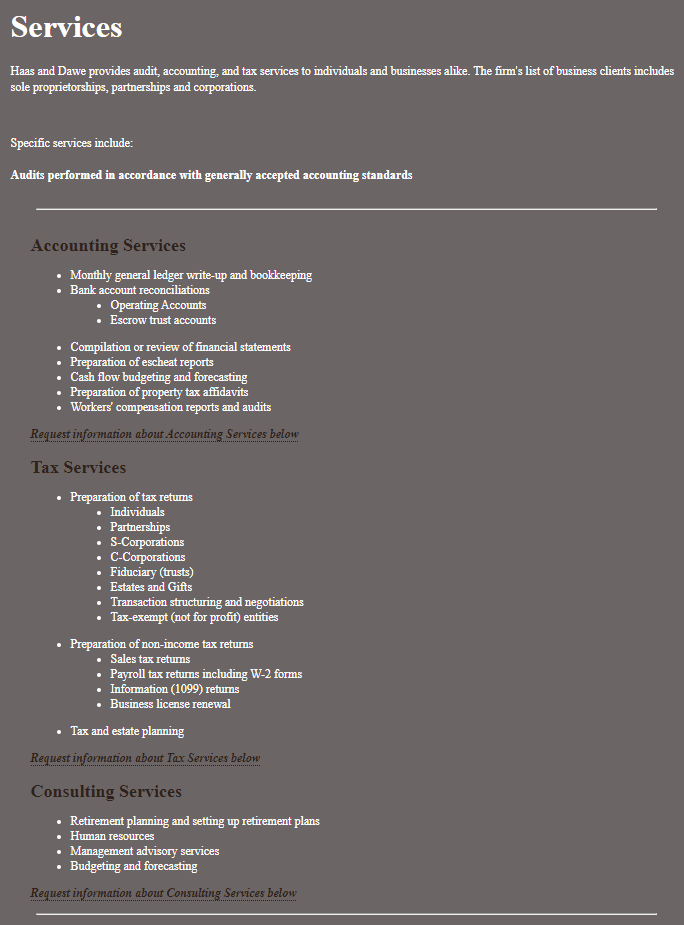 Photo by Morton Alan Haas & Co., tax places near me
---
---