Mill Creek Heating
About the Business
Mill Creek Heating: Your Trusted Partner for Heating and Cooling Services in Turner, OR
Welcome to Mill Creek Heating, where we are committed to providing top-notch heating and cooling services to the residents of Turner and the surrounding areas. Conveniently located at 5185 Delaney Rd SE, Turner, OR 97392, we are your go-to experts for all things HVAC. For appointments, inquiries, or emergency services, call us at +1-503-749-1000.
Our Comprehensive Heating and Cooling Services:
Heating and Cooling Solutions: At Mill Creek Heating, we specialize in a wide range of heating and cooling services to keep your home comfortable throughout the year. Whether you need a new heating system installed, routine maintenance for your AC unit, or emergency repairs, our skilled technicians have you covered.

AC Repair Near Me: Is your air conditioning system acting up? Our team of experienced technicians is ready to diagnose and repair any issues with your AC unit promptly. From strange noises to uneven cooling, we'll get your system back in top shape.

HVAC Service: As HVAC experts, we understand the importance of a well-functioning heating and cooling system. Our HVAC services include installation, maintenance, and repairs, ensuring that your system operates efficiently and effectively.

AC Service Near Me: Regular maintenance is key to prolonging the life of your air conditioning system. Our AC services include thorough inspections, cleaning, and tune-ups to keep your unit running smoothly, reduce energy consumption, and prevent breakdowns.
Why Choose Mill Creek Heating?
Experienced Professionals: Our team consists of skilled and certified technicians with years of experience in the HVAC industry. You can trust us to deliver reliable and efficient solutions tailored to your specific needs.

Prompt and Reliable Service: At Mill Creek Heating, we understand the importance of timely service. Whether you're dealing with a heating emergency in winter or need a quick AC repair in the summer, we prioritize prompt and reliable service.

Quality Workmanship: We take pride in our commitment to quality workmanship. From installations to repairs, we use high-quality materials and adhere to industry best practices to ensure the longevity and efficiency of your heating and cooling systems.

Customer Satisfaction: Our focus is on exceeding customer expectations. We strive for 100% customer satisfaction by providing personalized service, transparent communication, and solutions that meet your unique requirements.
Contact Mill Creek Heating Today:
Mill Creek Heating is located at 5185 Delaney Rd SE, Turner, OR 97392. For heating and cooling services, AC repairs, or general inquiries, call us at +1-503-749-1000. Trust Mill Creek Heating to be your reliable partner in maintaining a comfortable and climate-controlled home year-round.
Media gallery Mill Creek Heating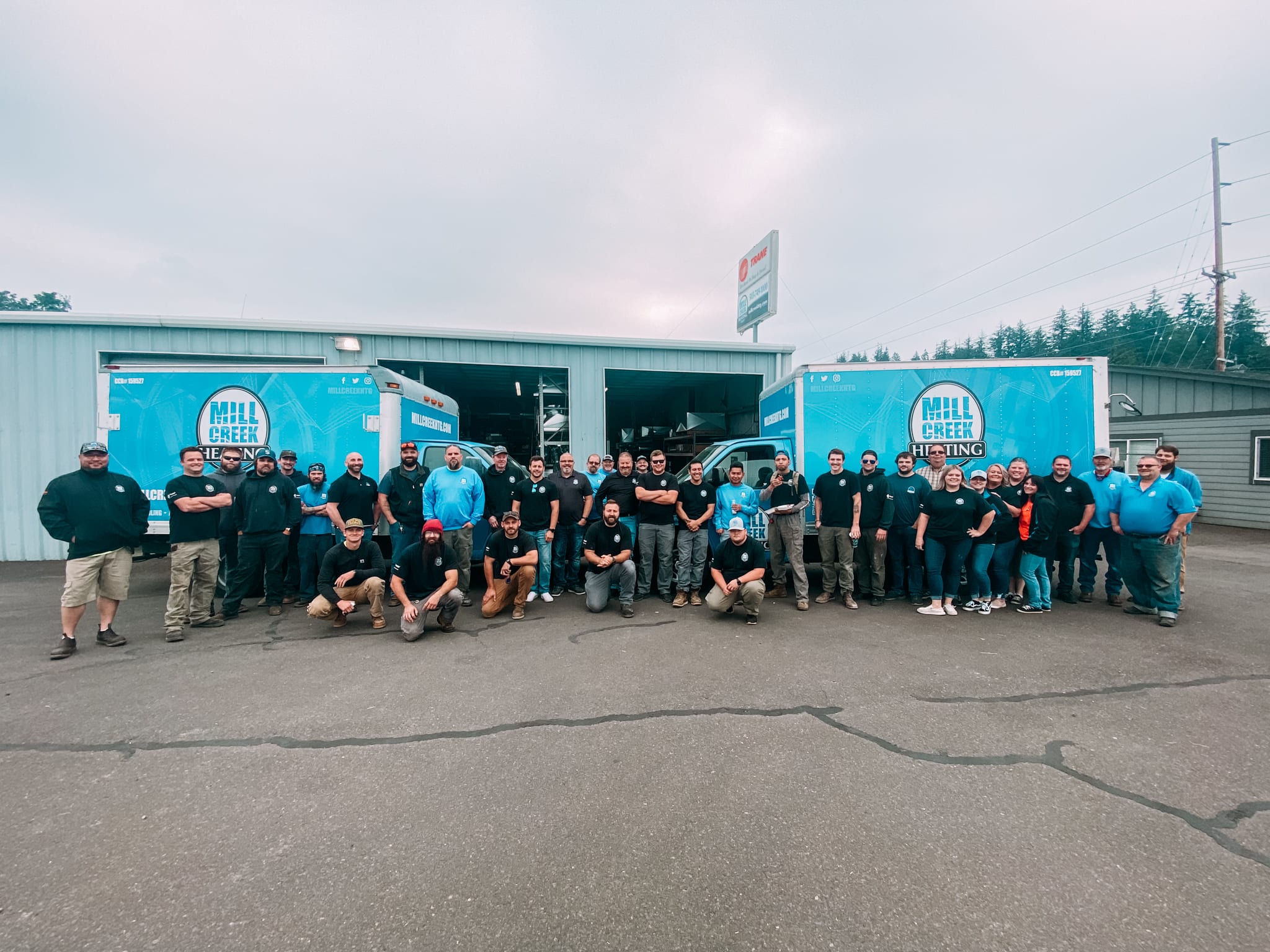 Photo by Mill Creek Heating, heating and cooling
---
---