Lake Bloomers Floral
About the Business
Lake Bloomers Floral: Blossoming Beauty in Ontario, NY
Welcome to Lake Bloomers Floral, where floral artistry meets nature's beauty. Nestled at 1915 Lake Rd, Ontario, NY 14519, our floral haven is your go-to destination for exquisite blooms and unparalleled arrangements. To bring the charm of flowers into your life, contact us at +1-585-281-8077.
Explore the Elegance of Lake Bloomers Floral:
White Flower Arrangements: Immerse yourself in the timeless beauty of white flower arrangements at Lake Bloomers Floral. Our skilled florists craft stunning compositions that embody purity, sophistication, and elegance. From weddings to special occasions, white blooms add a touch of class to any setting.

Spring Wedding Flowers: Elevate your wedding with the enchanting allure of spring wedding flowers. Lake Bloomers Floral specializes in creating bespoke floral designs that capture the essence of the season. Let us infuse your wedding day with the vibrant colors and fragrances of spring.

Closest Flower Shop: Convenience meets excellence at Lake Bloomers Floral, your closest flower shop in Ontario, NY. Whether you're seeking a last-minute gift or planning a special event, our proximity ensures that you have access to fresh, vibrant blooms whenever you need them.

Cheap Florist Near Me: Discover affordability without compromising on quality at Lake Bloomers Floral. As your budget-friendly florist, we take pride in offering stunning arrangements at competitive prices. Experience the joy of gifting or adorning your space with beautiful blooms without breaking the bank.
Why Lake Bloomers Floral?
Passionate Florists: Our team of passionate florists is dedicated to transforming your floral visions into reality. With a keen eye for design and a love for flowers, Lake Bloomers Floral brings creativity and expertise to every arrangement.

Fresh and Local Blooms: We source our blooms locally to ensure freshness and support local growers. Each arrangement at Lake Bloomers Floral reflects the vibrant beauty of seasonal and locally sourced flowers.

Customization: Lake Bloomers Floral believes in the power of personalization. We work closely with our clients to understand their preferences, allowing us to create customized arrangements that align with their unique style and preferences.

Diverse Floral Selection: From classic roses to exotic blooms, Lake Bloomers Floral offers a diverse selection of flowers. Whether you're celebrating a milestone or expressing heartfelt emotions, our range of floral options ensures you find the perfect arrangement for every occasion.

Friendly and Attentive Service: At Lake Bloomers Floral, we prioritize exceptional customer service. Our friendly and attentive team is here to assist you in selecting the ideal blooms, providing recommendations, and ensuring a seamless and enjoyable experience.
Step into the world of floral enchantment at Lake Bloomers Floral. For inquiries, orders, or consultations, contact us at +1-585-281-8077. Visit our floral haven at 1915 Lake Rd, Ontario, NY 14519, and let Lake Bloomers Floral be your trusted partner in celebrating life's special moments with the beauty of flowers.
Media gallery Lake Bloomers Floral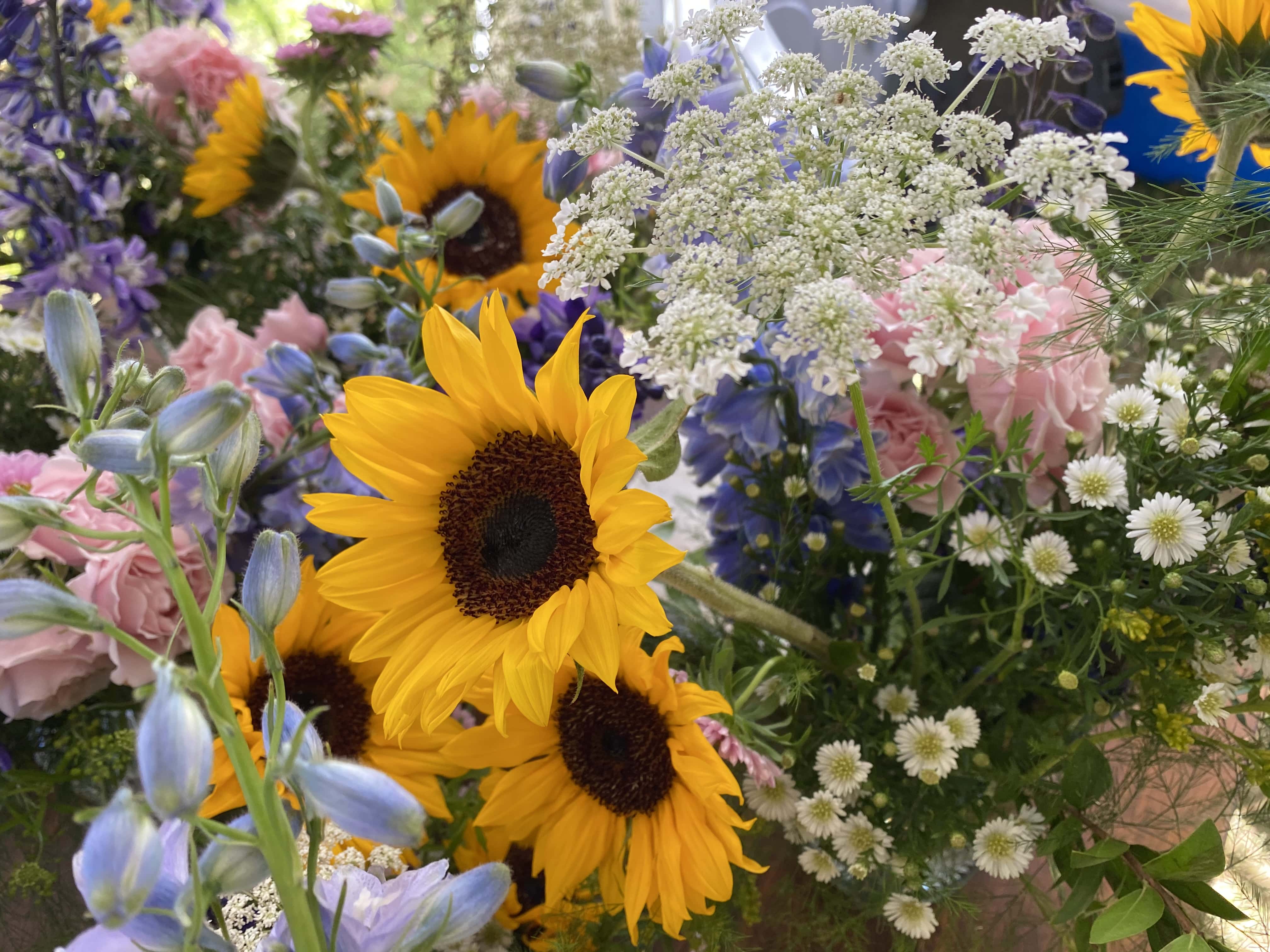 Photo by Lake Bloomers Floral, white flower arrangements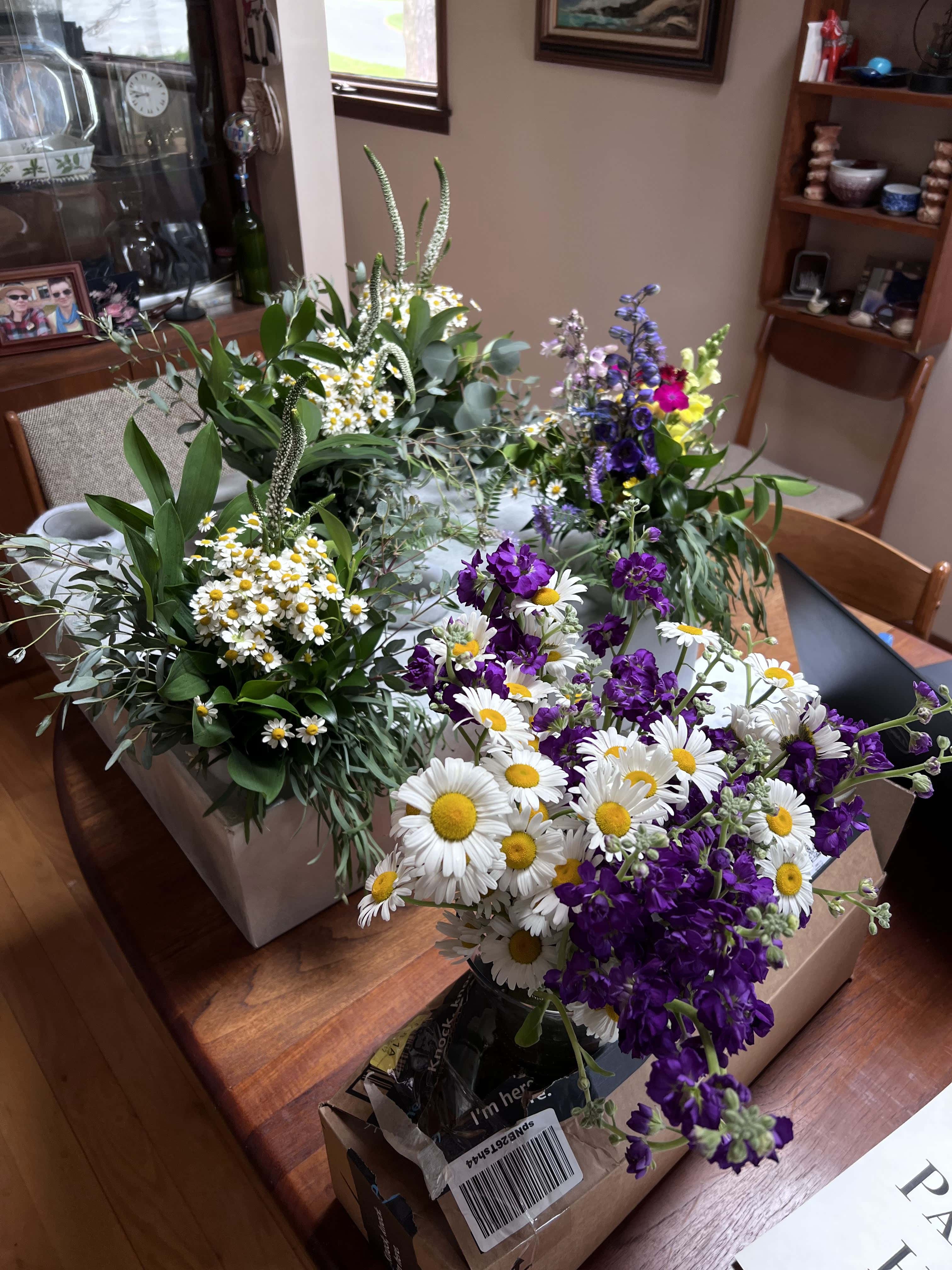 Photo by Lake Bloomers Floral, spring wedding flowers
---